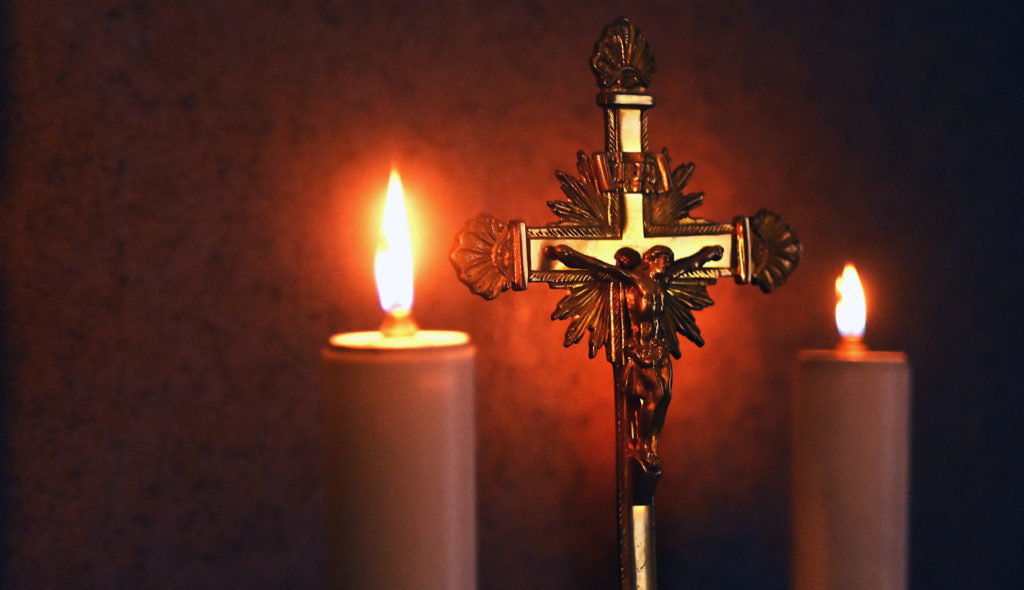 Serving the devout since 2007
World wide delivery including USA & Europe


Buy Cilice
Buy Disciplines
Buy Hairshirts
Buy Rosaries
Buy Miscellaneous Items
Serving the devout since 2007….
World wide delivery including the United States and Europe. Reliably dispatched from the United Kingdom. Once we provide tracking details, we kindly ask that you allow 30 days, as we are unable to provide anymore information until that time. Most will receive their orders much sooner but occasionally items get held up or mislaid. if your item is delayed please contact the relevant local Post Office.
Please be aware that other sites have taken our images. Local Customs tax maybe payable and that the item colours shown on screen may differ in real life.
A cilice was originally a garment or undergarment made of coarse cloth or animal hair (a hairshirt). In more recent times the word has come to refer not to a hairshirt, but to a spiked metal belt or chain worn strapped tight around the upper thigh. Many religious orders within the Roman Catholic Church have used the cilice as a form of "corporal mortification," but in recent years it has become known as a practice of numeraries (celibate lay people) of Opus Dei, a personal prelature of the Roman Catholic Church.
Hand-crafted using traditional materials, our hairshirts, metal chains and goat skin cilice belts, used in some form throughout history as an aid to worship, are available to buy and can be shipped worldwide. Practiced for centuries, use of the cilice has been commonplace in the lives of the saints, for example: St Francis of Assisi, St Thomas More, St Therese of Lisieux, Pope Paul VI, St Padre Pio and Mother Teresa of Calcutta. The motivation behind these voluntary mortifications is to imitate Christ and to join him in his redemptive sacrifice (cf. Matthew 16:24), and they can also be a way to suffer in solidarity with the many poor and deprived people in the world.
The use of the cilice belt or hairshirt must not be undertaken lightly, it is essential that people seek spiritual guidance and instruction before using one. When used within a structured and disciplined prayer life and under the direction of a Parish Priest or spiritual advisor it can be used as an aid to worship. Any such penance performed in a spirit of pride and not humility will surely block us off from God.
Among other items, Cilice.co.uk offers a range of cilice belts, from traditional full length and half length chains produced by Italian nuns, to specialist belts crafted by our own blacksmith from various metals of different gauge and weight. Items are shipped in discreet packaging (All prices shown include shipping worldwide) and confidentiality is assured. To see more details and prices, please use the links below. Because our chains, belts and hairshirts are hand-made, all measurements given are approximate. Colours and materials may differ from those in the image and Some items are made to order so a slight delay is possible,
Such garments or adornments have been worn at various times in the history of the Christian faith, for the purposes of the mortification of the flesh or as penance.
Penance means being very charitable at all times towards those around us, starting with the members of own family. It is to show love and kindness towards those who are suffering. It is to give patient answers to those that we find annoying and to put the just and rightful need of others above our own. We can do penance by taking a cold shower and offering it to God in a spirit of gratitude, skipping dessert, not taking seconds, or by fasting on days prescribed by the church.
Cilice.co.uk is pleased to present an exclusive range of specialist items crafted from the finest of materials. Our chains and other items are handmade so measurements given are approximate. Items are made to Order and are non returnable due to their nature … any local tax is the responsibility of the buyer.
---
Disclaimer: These Cilice belts are intended as collector's items for display purposes only. Cilice belts have the potential to inflict discomfort and/or harm to the individual if used and it is the individual (purchaser or user) that must accept responsibility for any harm inflicted. Use of these belts is entirely at the purchasers/users risk. Cilice.co.uk cannot be held responsible for subsequent harm. All purchasers must be at least 18 years of age. By clicking the 'buy now' button, you are accepting these terms and conditions.
Email: info@cilice.co.uk